xCloud | Vai jogar no Android ou iOS? Confira todos os jogos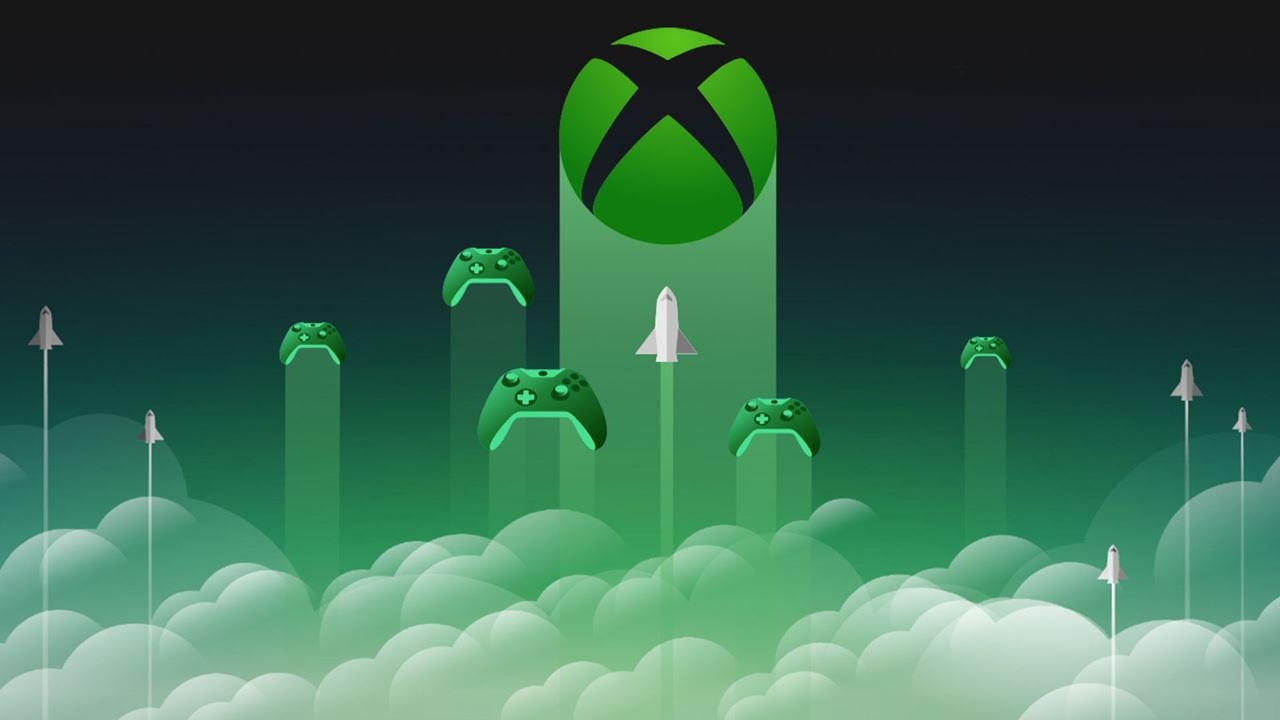 O xCloud, serviço de games via streaming da Microsoft esta oficialmente aberto aos usurious em estado BETA no Brasil. Dentre outras possibilidades você vai poder jogar no seus dispositivo Android e iOS.
Para você que esta interessado em assinar o serviço, e se pergunta quais os jogos estão disponíveis, segue abaixo a lista completa dos games. Vale ressaltar que se você for considerar versões diferentes do mesmo game, o número de jogos pode chegar a mais de 270 games.
A Plague Tale: Innocence
AI: THE SOMNIUM FILES
Aragami 2
ARK: Survival Evolved Explorer's Edition
Astria Ascending
Astroneer
Atomicrops
Banjo-Kazooie
Banjo-Kazooie: Nuts & Bolts
Banjo-Tooie
Batman: Arkham Knight
Battlefield V
Battletoads

Beholder Complete Edition
Black Desert
Bleeding Edge
BLiNX: The Time Sweeper
Bloodroots
Breathedge
Bridge Constructor Portal
Bug Fables: The Everlasting Sapling
Call of the Sea
CarrionCartoCeleste
Children of Morta
Cities: Skylines — Xbox One Edition
ClusterTruck
Code Vein
Conan Exiles
Control
Crackdown 3
Craftopia
Cricket 19
Crimson Skies: High Road to Revenge
Cris Tales
Curse of the Dead Gods
Cyber Shadow
Darkest Dungeon
DayZ
Dead by Daylight: Special Edition
Dead Cells
Deep Rock Galactic
Descenders
Desperados III
Destiny 2
Destroy All Humans!
DiRT 5
Dishonored: Definitive Edition
Dishonored 2
Dishonored: Death of the Outsider
Disneyland Adventures
Dodgeball Academia
Donut County
DOOM (1993)
DOOM II (Classic)
DOOM 3
DOOM 64
DOOM (2016)
DOOM Eternal Standard Edition

Double Dragon Neon
Dragon Age Inquisition
Dragon Quest Builders 2
Dragon Quest XI S: Echoes of an Elusive Age — Definitive Edition
Drake HollowEastshade
eFootball PES 2021 SEASON UPDATE STANDARD EDITION
Empire of Sin
Enter the Gungeon
F1 2019
Fable Anniversary
Fable II
Fable III
Fallout 3
Fallout 4
Fallout 76
Fallout: New Vegas
Farming Simulator 19
Five Nights at Freddy's
Five Nights at Freddy's 2
Five Nights at Freddy's 3
Five Nights at Freddy's 4
Flynn: Son of Crimson
For Honor
Forager
Forza Horizon 4 Standard Edition
Frostpunk: Console Edition
Fuzion Frenzy
Gang Beasts
Gears of War 2
Gears of War 3
Gears 5 Game of the Year Edition
Gears of War 4
Gears of War: Ultimate Edition
Gears of War: Judgement
Gears Tactics
Genesis Noir
Goat Simulator
Going Under
Golf With Your Friends
GONNER2
GreedFall
Grounded — Game Preview
Guacamelee! 2
Hades
Halo 5: Guardians
Halo Wars 2: Standard Edition
Halo Wars: Definitive Edition
Halo: Spartan Assault
Halo: The Master Chief CollectionHaven
Hellblade: Senua's Sacrifice
Hello Neighbor
Hollow Knight: Voidheart Edition
Human Fall Flat
HyperDot
Hypnospace Outlaw
I Am FishIkenfell
Immortal Realms: Vampire Wars
Injustice 2
Jetpac Refuelled
Joy Ride Turbo
Jurassic World Evolution
Just Cause 4: Reloaded
Kameo: Elements of Power
Katamari Damacy REROLL
Katana Zero XB1
Killer Instinct: Definitive Edition
Killer Queen Black
Last Stop
Limbo
Lonely Mountains: Downhill
Lost Words: Beyond the Page
Lumines Remastered
Madden NFL 20
Maneater
Marvel's Avengers
Mass Effect: Andromeda
Middle-earth: Shadow of War
Mighty Goose
Minecraft Dungeons
Mirror's Edge Catalyst
MLB: The Show 21
Monster Sanctuary
Monster Train
Morkredd
MotoGP 20
Mount & Blade: Warband
My Time at Portia
Narita Boy
Need for Speed: Heat
Neon Abyss
Neoverse
New Super Lucky's Tale
NieR:Automata BECOME AS GODS Edition
Night in the Woods
No Man's Sky
Nowhere Prophet
Octopath Traveler
Omno
Ori and the Blind Forest: Definitive Edition
Ori and the Will of the Wisps
Outriders
Outlast 2
Overcooked! 2
Perfect Dark
Perfect Dark ZeroPeggle 2
PHOGS!
Pikuniku
Pillars of Eternity: Complete Edition
Pillars of Eternity II: Deadfire — Ultimate Edition
Planet Coaster: Console Edition
Plants vs. Zombies Garden Warfare 2
Plants vs. Zombies: Battle for Neighborville
PlayerUnknown's Battlegrounds
Power Rangers; Battle for the Grid
Project Winter
Prey
Psychonauts
Psychonauts 2

Rain on Your Parade
RAGE
RAGE 2
Raji: An Ancient Epic
ReCore
Remnant: From the Ashes
Resident Evil 7: Biohazard
River City Girls
Rush: A Disney – Pixar Adventure
SableScarlet Nexus
ScourgeBringer
Sea of Thieves
Second Extinction
Secret Neighbor
Shadow Warrior 2
Signs of the Sojourner
Skate 3
SkateBIRD
Slay the Spire
Slime Rancher
Sniper Elite 4
Spiritfarer
Star Renegades
State of Decay 2: Juggernaut Edition
Stealth Inc 2: A Game of Clones
Steep
Stellaris: Console Edition
Streets of Rage 4
Streets of Rogue
Subnautica
Subnautica: Below Zero
SUPERHOT: MIND CONTROL DELETE
Superliminal
Supraland
Surgeon Simulator 2
SnowRunner
Tell Me Why: Capítulos 1-3
Terraria
The Ascent
The Bard's Tale ARPG: Remastered and Renarkled
The Bard's Tale IV: Director's Cut
The Bard's Tale Trilogy
The Catch: Carp & Coarse Fishing
The Elder Scrolls III: Morrowind
The Elder Scrolls IV: Oblivion
The Elder Scrolls V: Skyrim Special
The Elder Scrolls Online
The Evil Within
The Evil Within 2
The Falconeer
The Gardens Between
The Jackbox Party Pack 4
The Little Acre
The Long DarkThe Medium
The Outer Worlds
The Sims 2
The Surge 2
The Walking Dead: A New Frontier
The Walking Dead: Michonne — The Complete Season
The Walking Dead: Season Two
The Walking Dead: The Complete Season
The Wild at Heart
The Hunter: Call of the Wild
Tom Clancy's Rainbow Six Siege: Deluxe Edition
Torchlight III
Totally Accurate Battle Simulator
Totally Reliable Delivery Service
Touhou Luna Nights
TrailmakersTropico 6
Two Point Hospital
Undertale
Unravel Two
Unruly Heroes
Unto the End
Viva Piñata
Viva Piñata: TIP
Warhammer: Vermintide 2
Wasteland 2: Director's Cut
Wasteland 3 (Xbox One)
Wasteland Remastered
We Happy Few
What Remains of Edith Finch
Wilmot's Warehouse
Wolfenstein: The New Order
Wolfenstein: The Old Blood
Wolfenstein II: The New Colossus
Wolfenstein: Youngblood
World War Z
Worms Rumble
Worms W.M.D.
Wreckfest
Xeno Crisis
Yakuza 0
Yakuza 3 Remastered
Yakuza 4 Remastered
Yakuza 5 Remastered
Yakuza Kiwami
Yakuza Kiwami 2
Yakuza 6: The Song of Life
Yakuza: Like a Dragon
Yes, Your Grace
Yooka-Laylee and the Impossible Lair
Zombie Army 4: Dead War
Agora é só escolher seu game preferido e jogar em qualquer lugar com mais esse grande serviço da Microsoft.