Xbox Series X | Love and Thunder – Uma versão linda do console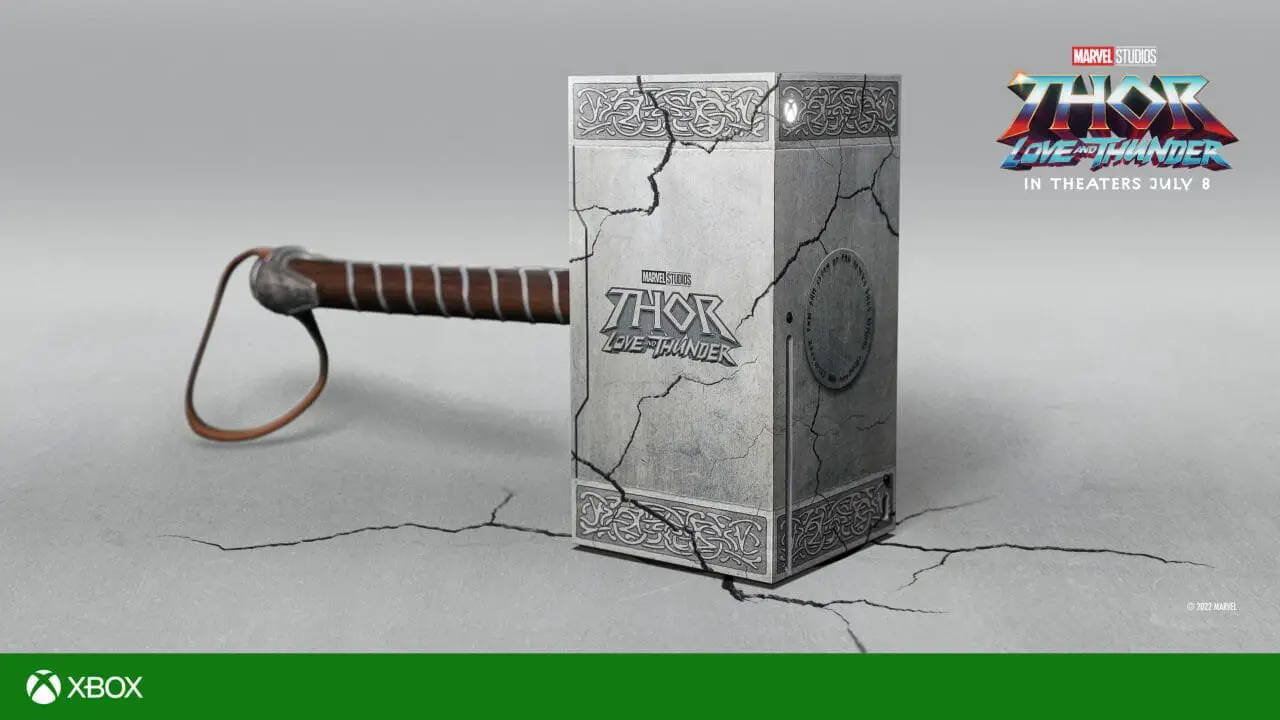 A Microsoft surpreendeu a todos com a apresentação de um modelo totalmente customizado do Xbox Series X. A versão do console baseada no martelo de Thor, é única e vai ser sorteada via Twitter.
Baseado em Thor: Love and Thunder, a Microsoft falou sobre a versão do console:
"A Xbox Series X está um pouco diferente depois de um pouco de amor e trovão. Segue a Xbox e faz retweet com #ThorLoveandThunderXboxSweepstakes para teres a oportunidade de ganhar esta épica Series X baseada em Mjolnir. Boa sorte!"
Ficou interessado? Você tem até 21 de julho para se inscrever e apenas maiores de 18 anos poderão participar.